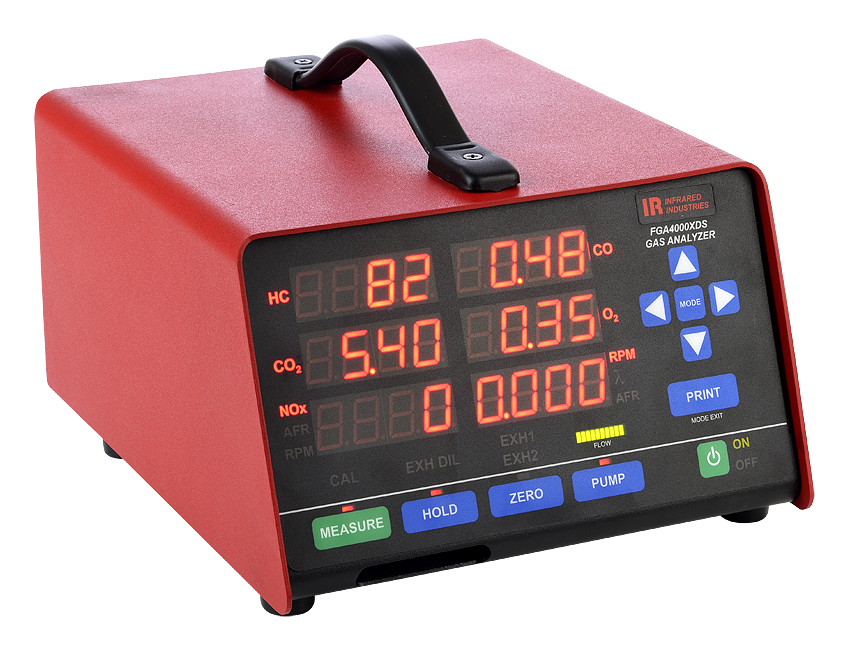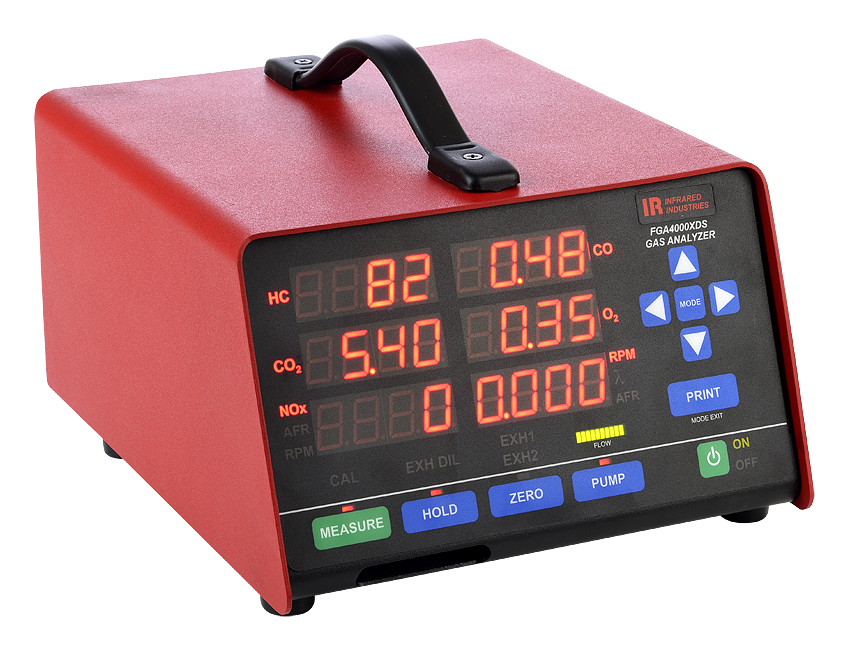 Infrared FGA4000XDS Gas Analyzer (bench type)
Description

Quick 2 second response time
Six large LED displays
Measures 5 gases: HC, CO, CO2, O2 and NOx (NOx is optional)
Measures RPM for 2 or 4 stroke engines and calculates AFR and Lambda
Built-in real-time clock and data recorder and internal/external printer

Additional Information

When you need a reliable gas analyzer that can accurately speed up your emissions, tune-ups and diagnostics testing, Infrared Industries FGA4000XDS is the perfect answer. By offering immediate results in seconds, the FGA4000XDS Gas Analyzer is the fastest machine on the market.

Certified to BAR and OIML standards, this gas analyzer provides a portable, accurate and quick solution for every tune-up and automotive mechanic shop.

The FGA4000XDS is a cost-effective, all-in-one performer making it the perfect trouble-shooting tool for your diagnostic needs. Automotive, motorcycle or any exhaust emissions are ideal applications where detection of up to 5 different gases is required.

Be the first to review "Infrared FGA4000XDS Gas Analyzer (bench type)"

Only logged in users can leave a review.